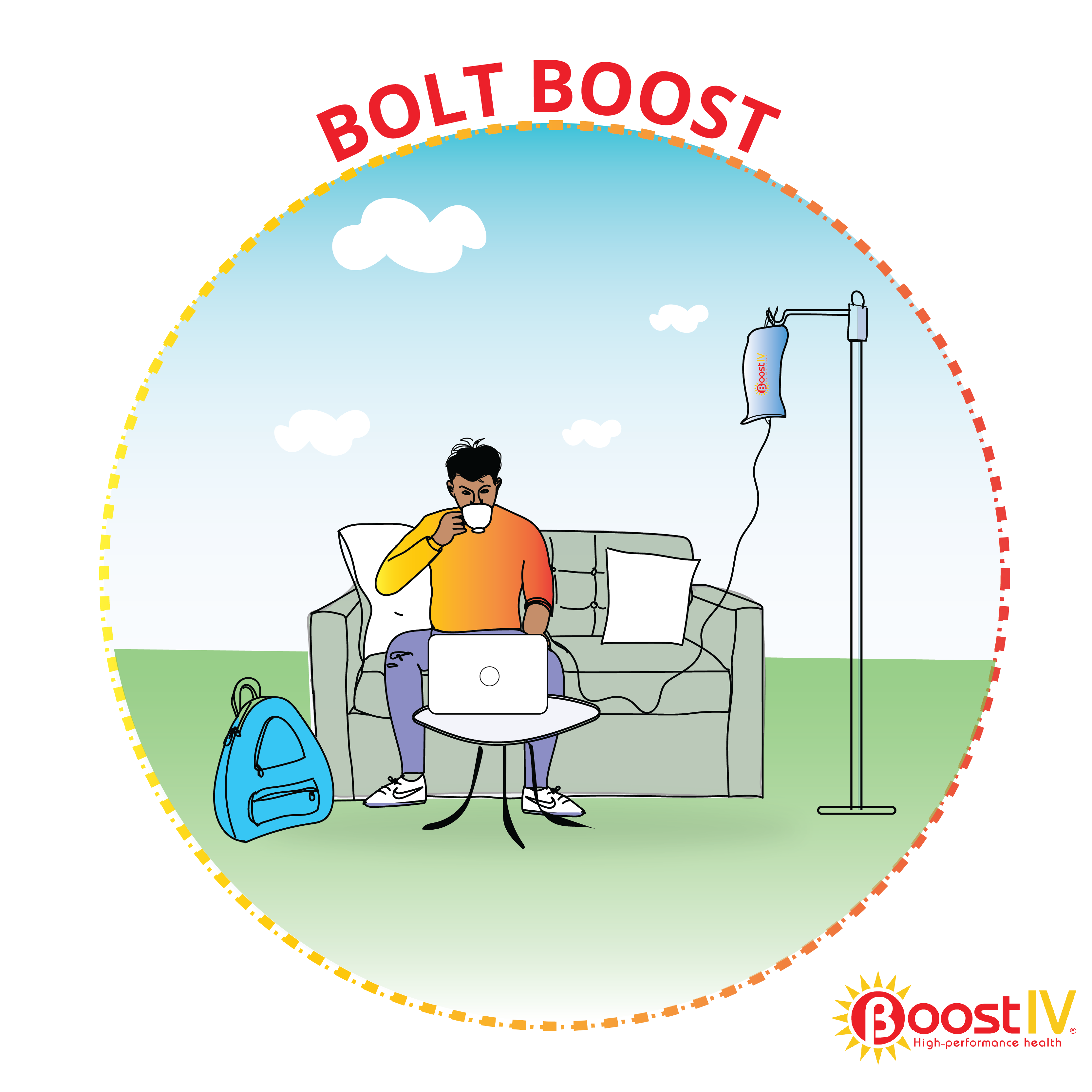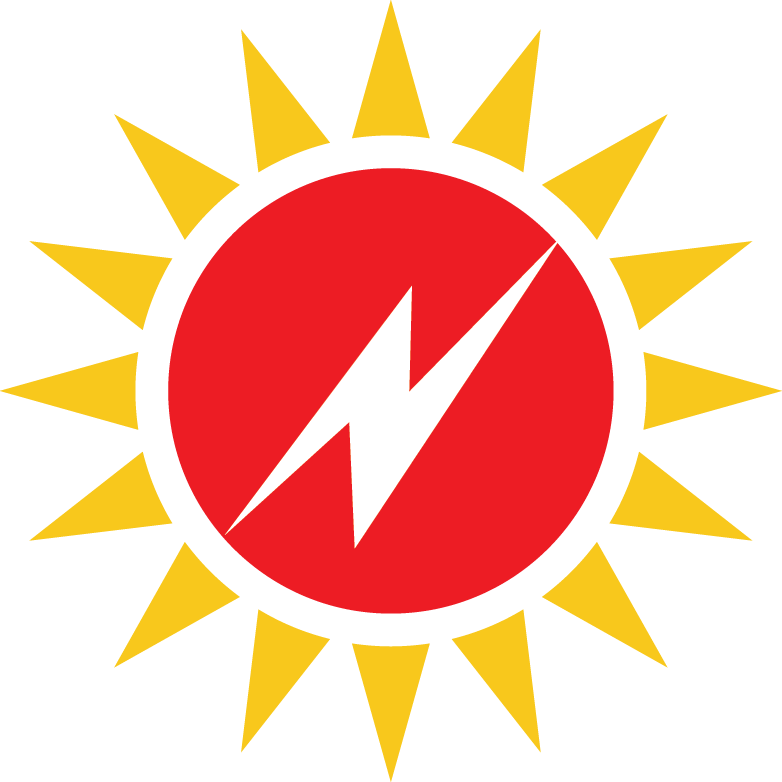 The modern world keeps us pretty busy with jobs, commutes, families, and a wealth of activities.  Of course, this can have a marked impact on health basics like the amount of time you devote to getting proper nutrition and adequate sleep.  The end result is a general feeling of fatigue that makes it hard to keep up with all the demands on your time.
Whether you're a jet-setting flight attendant living your life to the fullest as you see the world, you're a busy single who enjoys intense athletic pursuits in your free time, or you're a working parent just trying to get through a long day at the office and still have enough energy to spend some quality time with your family, you'll get a lot out of the Bolt Boost.  This speedy IV boost is infused with B vitamins (B1, B2, B3, B5, B6, B12), vitamin C, calcium, magnesium, zinc and more to help you sleep better and enjoy your every waking hour.
In just 30 minutes, you can get the dose of energizing IV vitamins and minerals you need to feel alert and focused, along with immunity-boosting vitamin C to fight off viruses that could drag you down.  If you're already on top of your hydration game, but you need a quick pick-me-up to help you keep your motor running, the Bolt Boost gets the job done in record time so you can return to your busy schedule.  Get in, get out, get on with your life.
Contact Boost IV today at 971-533-1700 to schedule your appointment.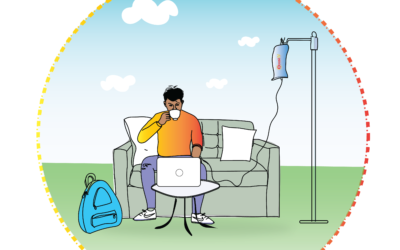 Young professionals these days have a lot going on.  Millennials now make up the 20- and 30-somethings of the world, and many are in a different world than previous generations.  For one thing, it's become a lot more acceptable to focus on career first and start...
read more